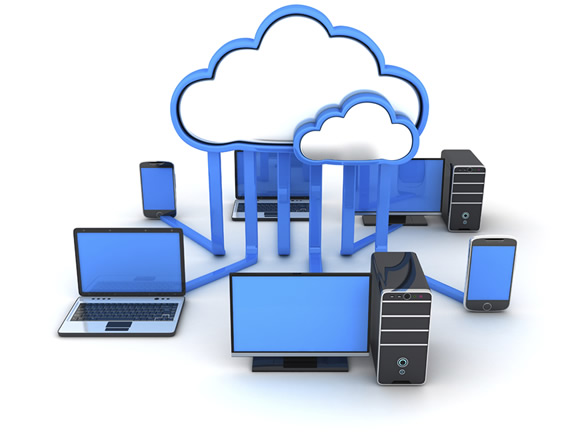 Cloud Solution Benefits
What is the cloud?
Cloud computing is a model for enabling ubiquitous, convenient, on-demand network access to a shared pool of configurable computing resources (e.g., networks, servers, storage, applications, and services) that can be rapidly provisioned and released with minimal management effort or service provider interaction. (The National Institute of Standards and Technology (NIST))
In other words, the "cloud" is just another name for the internet and when we mention moving things to the cloud we mean replacing antiquated and expensive hardware in exchange for a monthly cloud hosting charge, without all of the hassle and worries of maintaining servers. While we recognize that traditional client-server architecture remains the standard for many businesses, there are certainly situations where cloud solution benefits far exceed the concept of keeping services on premises.
We offer assessment, implementation, training and support for all of your cloud-based computing needs. From email to file storage and phone systems, we can assist your company in building a Cloud Solution that best fits your Information Technology demands. We also specialize in integrating individual cloud components seamlessly into your existing architectures.
Our Cloud Services Partners